FULCRUM CONSTRUCTION
Fulcrum Construction is your premier do-it-all, coast to coast, retail commercial construction firm. We're founded by experienced professionals and built on customer service. Our expertise is ground-up store construction, open store remodels, and tenant improvements.
We started Fulcrum in 2003 with a simple 4-part formula.
Service our clients, customers, and partners better than anyone else.
Value our employees by promoting family, seeking their input, and treating them right.
Leverage our vast experience and unique personal skills to create a lean, adaptable, tech-savvy retail construction machine.
Design our company structure for nationwide reach, cohesive teamwork, and consistent project management.
Over 1500 successful retail construction projects later, Fulcrum continues to be relentless in fostering relationships, improving systems, maximizing efficiency, and solving problems. We'll go out of our way to guarantee the satisfaction and safety of everyone involved in your project.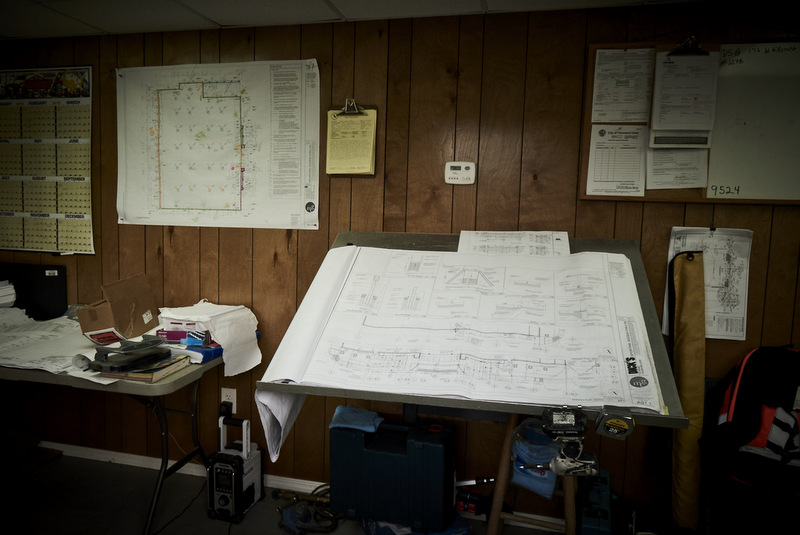 Fulcrum Construction designed our team to bring all your retail project concepts into fruition. Together, we'll create high-quality, people-centered, retail commercial construction built to inspire.
Fulcrum Construction
Fulcrum Construction is our nationwide retail commercial general contracting division. Our specialties are ground-up construction, open store remodels, tenant improvements, and general renovations. Our offices in Atlanta and Los Angeles ensure coast to coast coverage of all your retail commercial construction needs. We partner with retailers, developers, and property owners to create successful projects all over the United States.
Fulcrum Express
When you're ready to roll out and refresh, it's time to call Fulcrum Express. Multi-site rollouts and refreshes, small tenant build outs, remodels, and ADA compliance renovation are this division's specialties. Fulcrum Express works with retailers to achieve custom tailored solutions yielding a high quality end product, at the best possible price, and with the least disruption.
OUR COMMITMENT
TO SAFETY
Safety is no accident.
That's not just a clever pun, it's also our guiding philosophy. Safety is a primary focus of Fulcrum Construction and it comes from the top down. Our safety conscious job sites are proof of our emphasis on supervisor safety training. All superintendents and project managers have completed the OSHA 30 hour training. Our superintendents conduct weekly safety meetings with all subcontractors. All job site supervisors receive extra safety training monthly and annually. Client, Customer, and Employee safety is a top priority. To make sure that we're doing the best possible job at all our projects, we bring in an outside company to perform quarterly safety inspections. At Fulcrum Construction, "Safety First" means "Safety Always".